Grand River Construction, Inc.
John Kersaan Sr., the founder of Grand River Construction, grew up in the Netherlands during the 1940s. He later moved to Canada and then to Chicago, where he began his career in the construction industry, working as a concrete mixer for a local contractor. After starting a family, John and his wife relocated to Michigan, where he found opportunities in building bridges across the state.
John Sr. began working as a superintendent for a local contractor, running the field operations for many years. During this time, his three sons and a son-in-law joined him in the business. In 1984, at the age of 62, John and his family established Grand River Construction, Inc. Within a short span of two years, in 1986, the company established its corporate office in Hudsonville, MI.
Over the years, John networked and built many relationships while working at General Motors, which played a crucial role in the growth of GRC. These connections helped the company secure significant projects, allowing for expansion. In early 2009, GRC acquired its current office in Hudsonville on 40th Avenue. Since its establishment in 1984, GRC has immensely expanded the services it offers and the sizes of projects it completes. Throughout the years, two things have always remained the same: a commitment to safety and the importance placed on employees. These values, among others, have paved the foundation for Grand River Construction's success and continued expansion.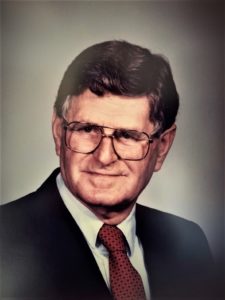 "You don't build a business, you build people, then people build the business" – Zig Ziglar